SATURDAY, JUNE 18, 2022 AT 12 PM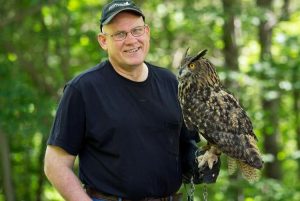 Adirondack Raptors with Mark Manske. June 18th at 12:00.
Using live birds of prey, the presenter will talk about these amazing creatures and discuss their adaptations. He will also discuss his series "Adventures with Stoney" and read an excerpt from his soon to be released book.
See less